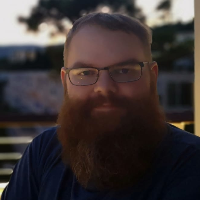 wreiner.at - relaying useless spam since 2005-07-15 ..
Linux - Podcast - Law - HAM Radio
My name is Walter Reiner. I live near Graz/Styria/Austria/Europe. I work as a DevOps Engineer, Linux system administrator and software developer. I also study law at Karl-Franzens University in Graz.
Starting in 2005 this blog is primarily about challenges I face in my work with IT and technology, and hope that my posts are of help for somebody facing similiar challenges or interests. The blog was migrated through serveral blogging engines, the latest iteration being a migration from Wordpress to now Hugo.
My main interest is Open Source Software and (Arch, Debian GNU/)Linux. I enjoy communication channels which bring humans together to share knowledge, common interests and ideas.
I am part of two podcasts, So red ma do and CircumIT, both in German.
My amateur radio call sign is OE6WRF.